GMT+7 (Phnom Penh Time) 00:00 Feb 13rd - 24:00 Feb 26th
Team up as a Squad -> Find "Contest" tab in the lobby -> RoS KH Cup -> Register -> Receive the confirmation via in-game mail.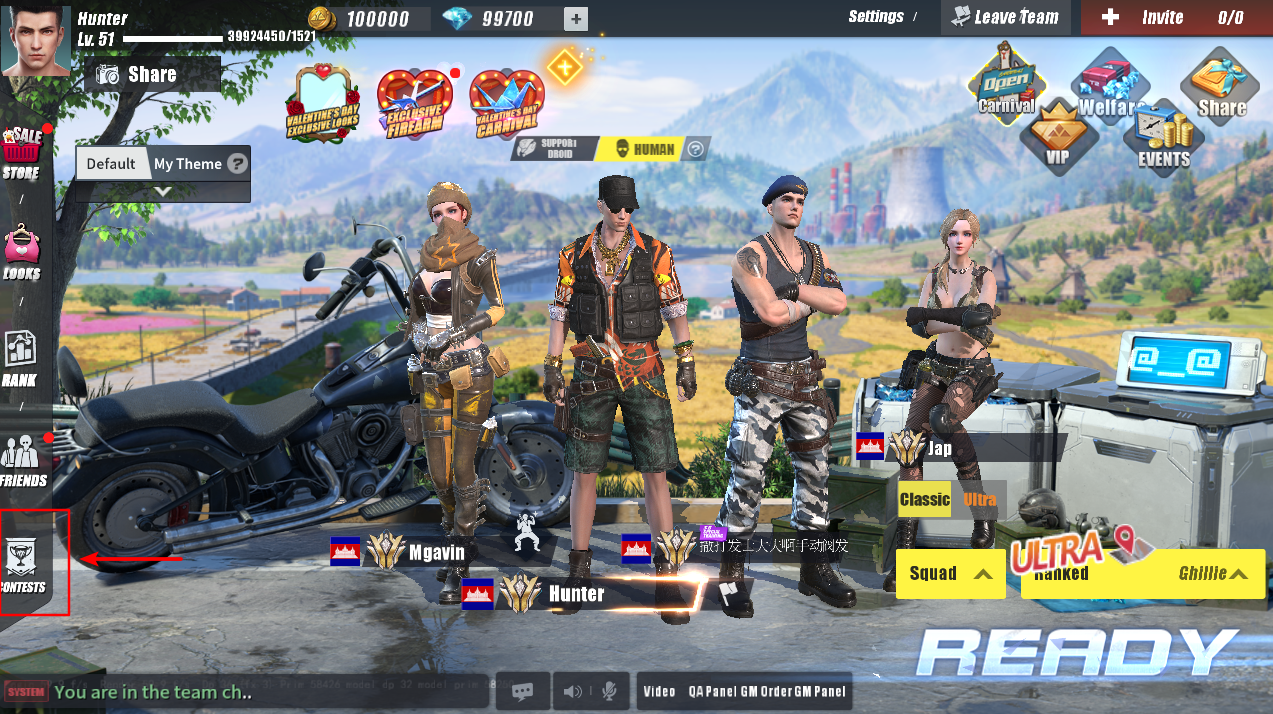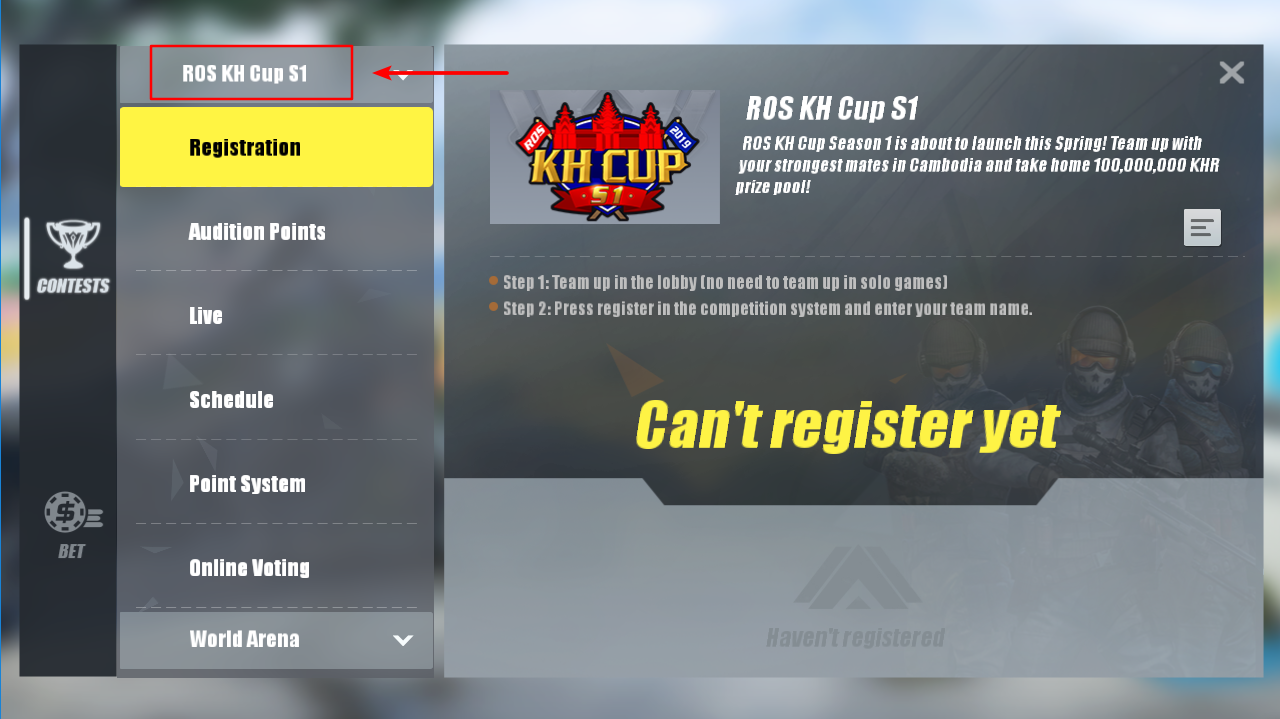 1.Sign-up must be completed via Rules of Survival in-game registration feature in the Contests menu.
2.Players must form a team of four to participate in this competition, and assign a team leader to register for the team.
3.All the players should at least achieve a Silver Level III before registration.
4.Team name shall not include special characters like %¥&*().
5.This competition is open to legal residents of Cambodia and who are at least sixteen (16) years old.
6.All participants must be legal resident of their country and region. Please ensure everyone registered in your team meet the aforesaid age and nationality requirement, or he or she will be disqualified from the competition. Any prize money won will be forfeited with no exception.
7.Players can only join one team. Players who want to change team must withdraw their previous registration.
8.Please refer to the in-game tournament page to check your registration status.
9.Confirmation will be sent to all team members via in-game mail once the registration is done.
10.In the Registration phase, players who have successfully registered can withdraw their application in game. After the Registration phase, players who want to withdraw their registration need to contact our official email address: RulesofSurvivalKHCup@gmail.com. Please note that the confirmation email of registration withdrawal will be sent to all players via in-game mail.
11.Players who participate in this competition must entrust their team leaders to communicate with the official organizer, and to provide their accurate personal information such as email address and identity information. The official organizer will not be responsible for certain failures, such as team leaders fill in the wrong or inaccurate information that results in their teams failing to participate or receiving the prize.
12.The information you submit for the registration will only be used for contact, examination of eligibility, administration affairs and identity verification. For any purposes related to payment fulfillment and further identity verification, ROS KH Cup Official Committee may reach out to team leader and to collect further personal and bank information (inclusive but not limit to ID information) at specific phases of the competition.
13.Please ensure all the information entered for the registration is correct, especially team leader's email address. Providing a valid email address is crucial as it will act as the main contact channel. ROS KH Cup Official Committee will inform team leader of future match schedule and modified rules via email and your response is highly anticipatedto confirm team's presence.
14.For more information about competition rules or other details, please click here
15.For any inquiries or concerns, please contact: RulesofSurvivalKHCup@gmail.com