The World Championship Grand Final jointly organized by Rules of Survival ended with great success within the stadium of Shanghai University of Finance and Economics on March 24. With extraordinary performance and optimal teamwork, OG Team took the global crown with a total score of 1,170 points after 5 rounds of competition, and won the championship award of about 120,000 USD, followed by Auto Master Club (80,000 USD) and RW98 (60,000 USD). The remaining bonus worth of 216,000 USD was shared by the other 12 teams.
  Let's briefly review the fierce competitions during the contest.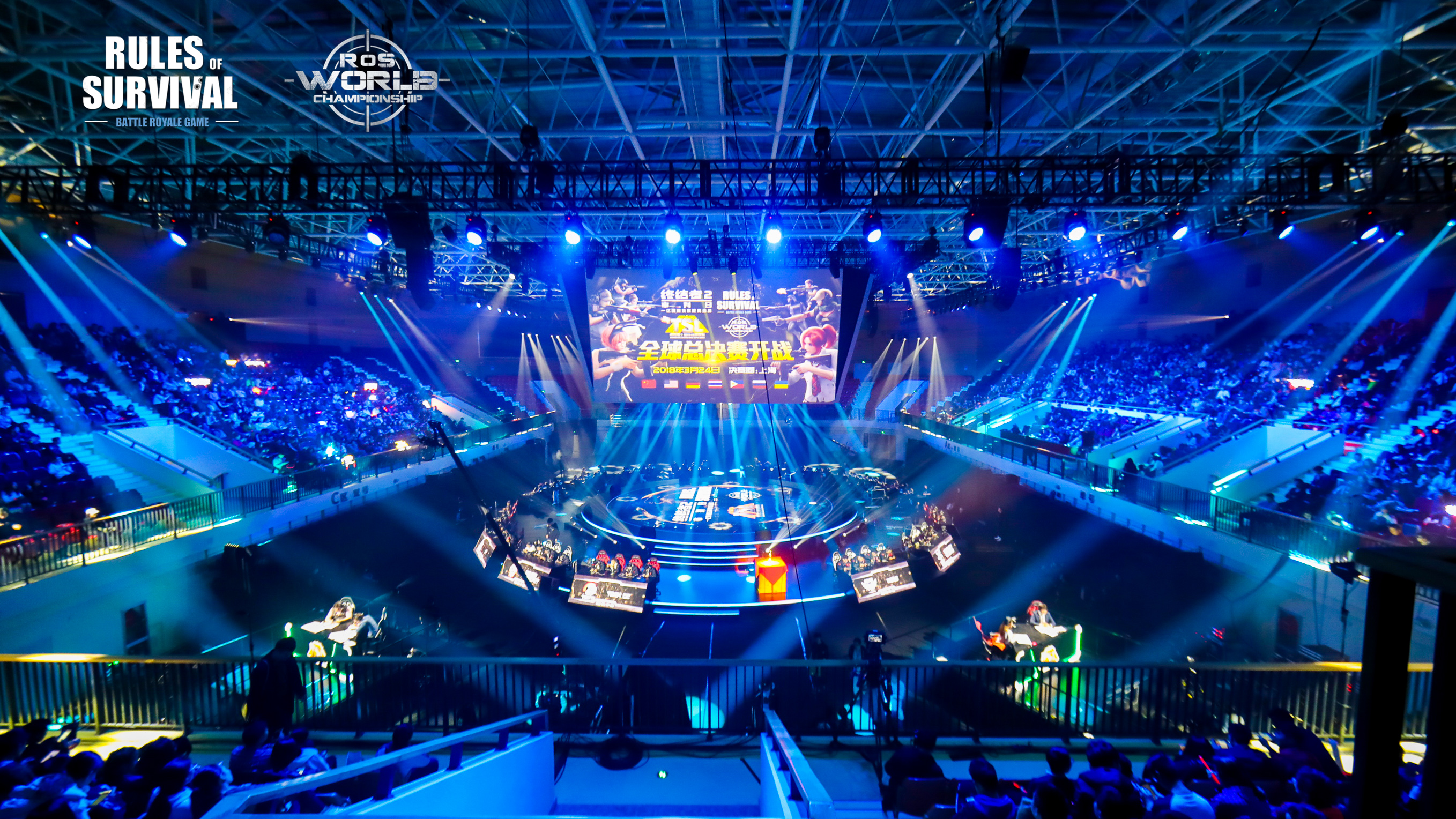 Fig. 1 The ROS World Championship Grand Final Ended with Great Success
  The contest adopted the five-round and squad system. The final ranking of a team was determined by its accumulated kills and ranking in each round. Such kind of arrangement gave the players more flexibility in the selections of tactics.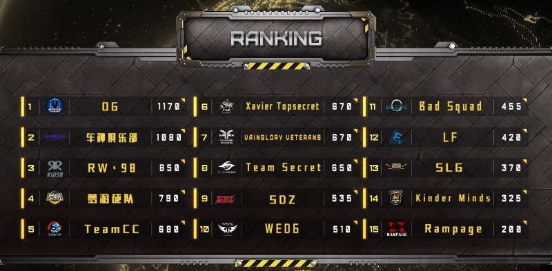 Fig. 2 Ranking of World Championship Grand Final
  As the runner-up of the previous contest in China region, OG team kept an overwhelming lead all the way. When encountering enemies, OG would detour to their back for a surprise strike; when facing them head-on, it would fight back with full strength. The steady teamwork helped the team to win the final victory in the first and fourth rounds and finally took the crown with a total score of 1,170 points. The performance of Auto Master Club was equally eye-catching. They made their way to the top 3 in the first three rounds, and became the winner in the fifth round with the lasting efforts of their race player Wuying, concluding as runner-up at last with a total score of 1,080 points. Though not as outstanding in the first three rounds, the second runner-up RW98 gained the upper hand later. Their uncommon strike and ranking second on the final two rounds enabled them to reverse their fall in this Grand Final.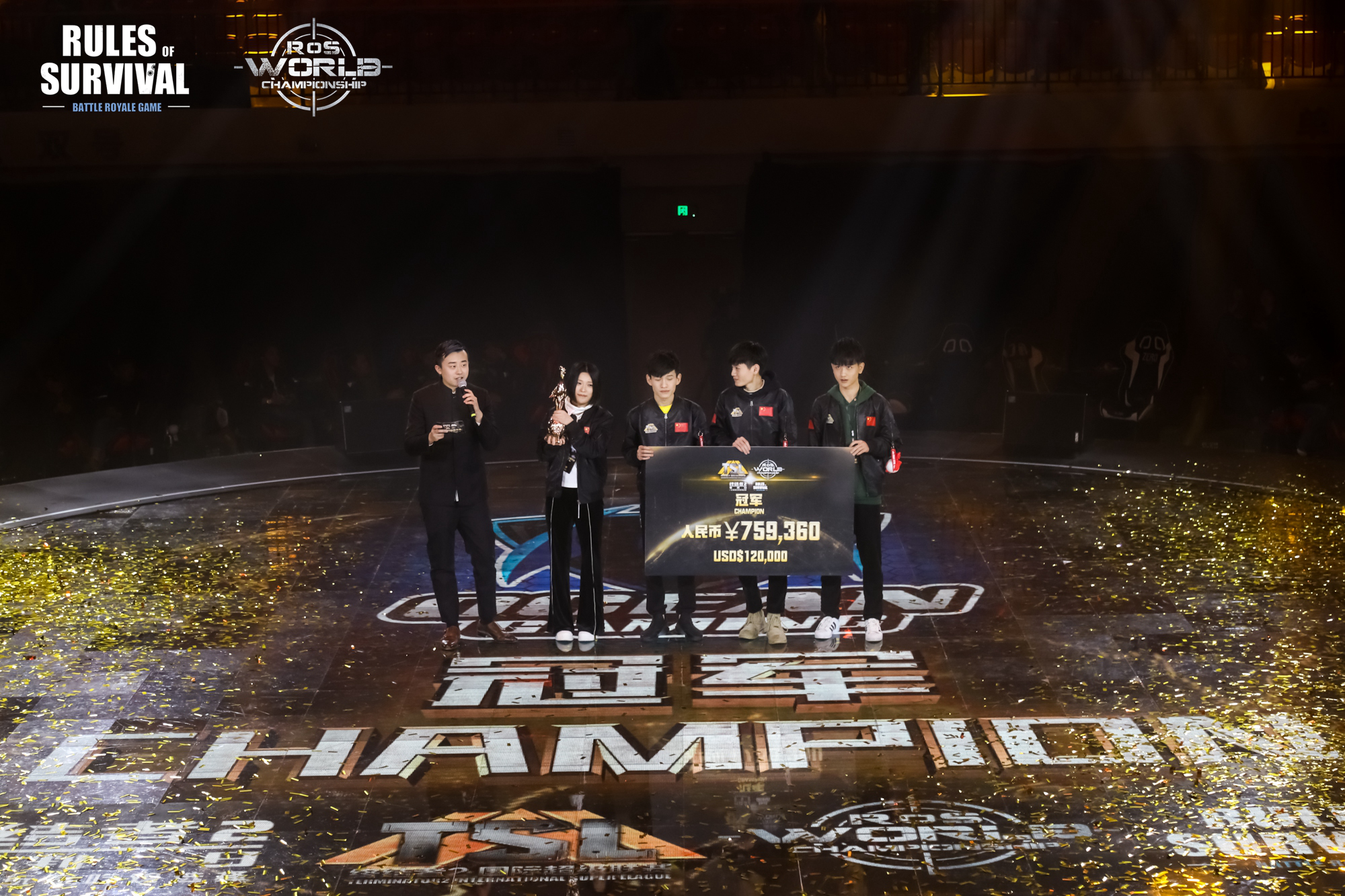 Fig. 3 OG Team Became the Champion
  All the top five teams in this grand final were from China. Besides the aforesaid top three teams, the sophisticated Sleepwalking Team ranked the fifth, while Team CC, the previous champion of the China region, failed to defend their championship and only came off the fifth. The 6 overseas teams didn't show any white feather, either, with the Thai Xavier Topsecret ranking the sixth, closely followed by two American teams Vainglory Veterans and Team Secret.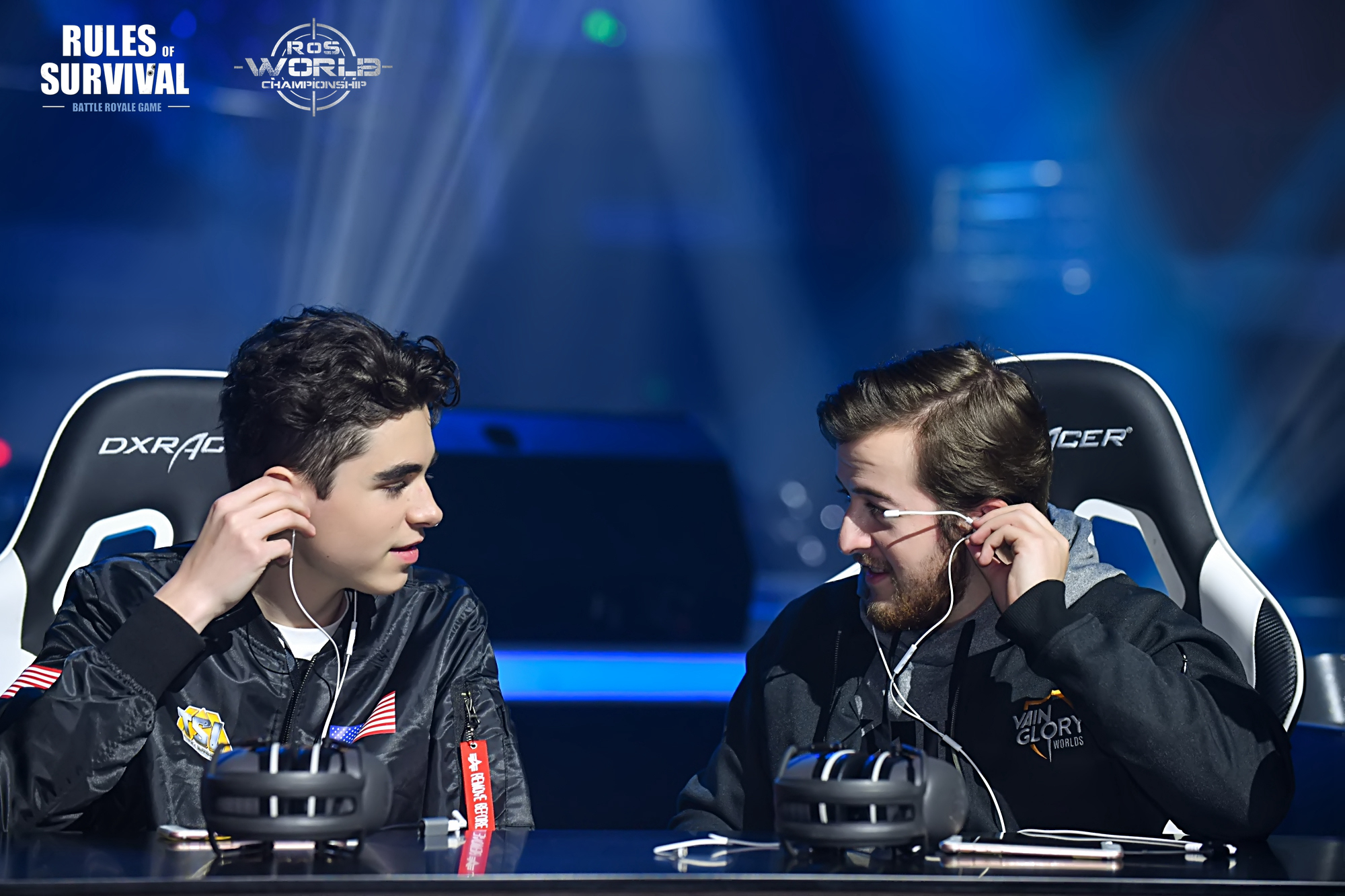 Fig. 4 Competitors from Overseas Teams
  Now, the Rules of Survival World Championship Grand Final has come to a successful conclusion, although the audience still feel they have not had enough of the wonderful performance. .