As an e-sports feast and a war for championship, the duel between world-class players who are one in a million is on the way! On March 24th, the ROS Grand Final jointly organized by "Rules of Survival" and its Chinese brother version will kick off in Shanghai, where 15 international top teams are about to strike to compete in ultimate confrontation for more than 470,000 USD and global championship!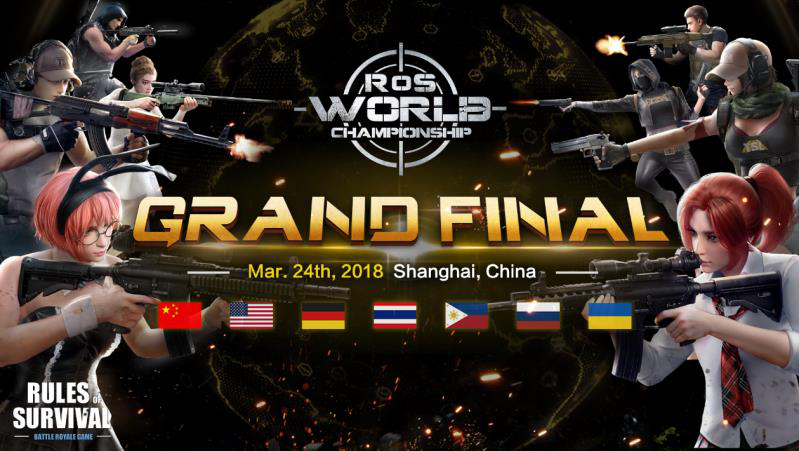 Fig 1: the ROS World Championship Grand Final on the Threshold
  ROS has drawn all kinds of players around the world since it begins, including experienced and competitive streamers, well-trained professional powers and fanatic fans. The huge bonuses and glory of championship have not only appealed to plenty of male gamers but also demonstrated an attraction to a large number of female players who are both beautiful and powerful among which "Aohan" of OG (China) and "Melanie92" of BadSquad (Germany), the two brightest stars, have managed to embark on the final stage.
Aohan of OG: A Butterfly Refusing to Stay in the Mediocre Cocoon
  As the only female player in nine Chinese teams, "Aohan" from OG successfully defeated eight opponents and turned the tables with her teammate "Weiyang" when surrounded in the housing zone during the qualification trials, her skillful marksmanship and outstanding courage has thus broken the stereotype that women play a powder-puff game. "Out of a thirst to prove that girls can play professionally and that one shall fulfill his/her own e-sports dream", she eventually embarked on the international stage with an unyielding momentum and feminine sensitivity.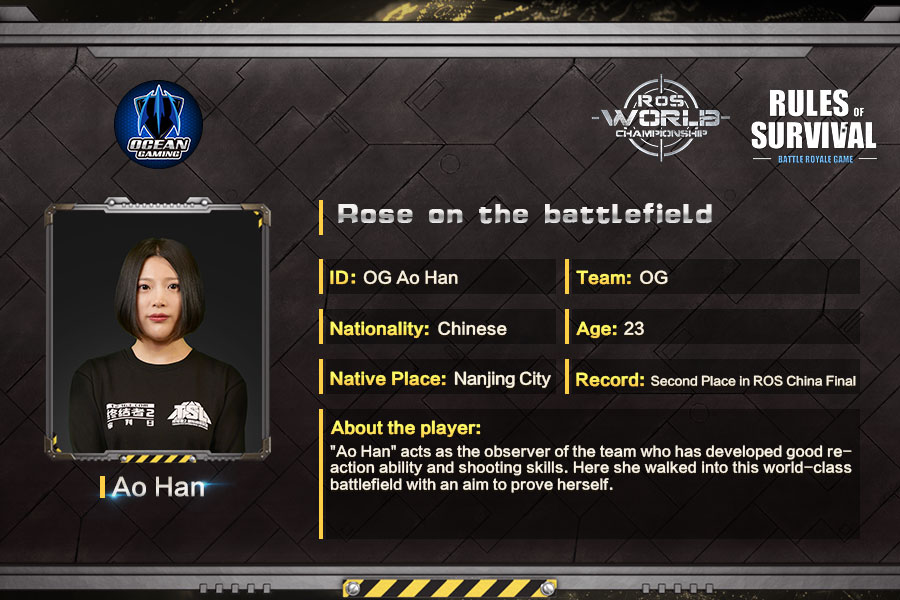 Fig 2: "Aohan" from OG
Melanie92: A Rose Outwardly Yielding Yet Inwardly Firm
  "Melanie92", coming from the Germany team "BadSquad", shows a character slightly undifferentiated and stubborn through her preference for hip hop and rock music. Apart from being a contestant, she is also a mother. It is probably because of the delicate influence of parenting that she pays great attention to the cooperation among teammates and serves as an indispensable role of replenishment to escort BadSquad throughout the journey before eventually reaching the world final.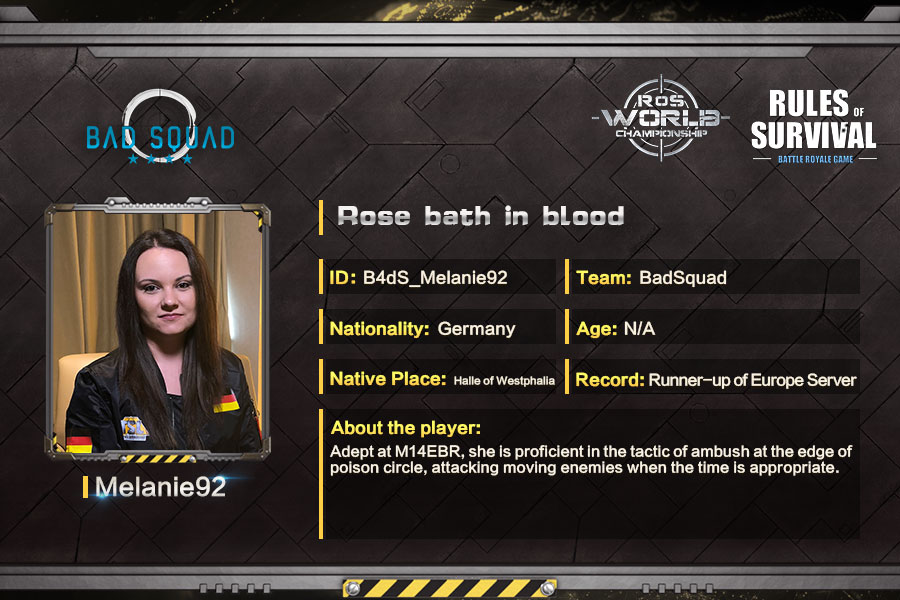 Fig 3: Melanie92 from BadSquad